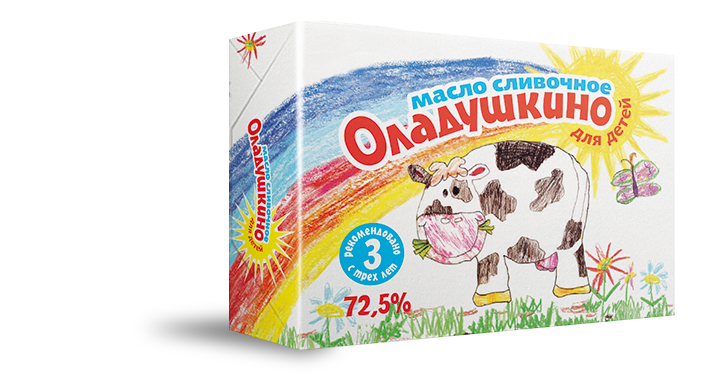 Products in package
BUTTER "OLADUSHKINO"
Fat content 72,5% TC 9221-002-00430692-12
"Oladushkino" butter is developed specially for those, who chooses only high-quality and natural products for themselves and their family. It's made of milk and fresh cream and contains useful substances.
-16±2°С – 120 days
-6±3°С – 60 days
+3±2°С – 35 days
at a relative humidity not more than 90%
180 g

foil
30 pcs.
50 pcs.