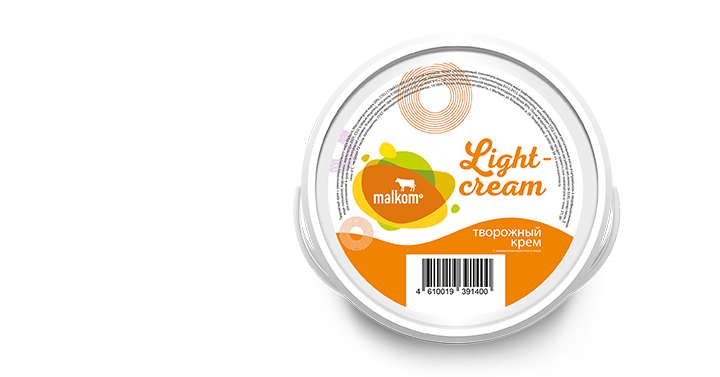 Weight products
CURD CREAM WITH MILK FAT SUBSTITUTE "LIGHT CREAM"
Fat content 55% in dry matter STO 11766923-009-2019
Ready-made solution for confectionery and culinary products. Cottage cheese cream is a universal filling for buns, puff, sweet pies, as well as cakes, rolls and cakes. Ideal for adding to a cheese base. Cottage cheese cream goes well with various creamy masses, fruits, berries and sweet ingredients for baking. This is a great alternative to cream cheeses.
from +2 to +6°С – 120 days
at a relative humidity not more than 85%