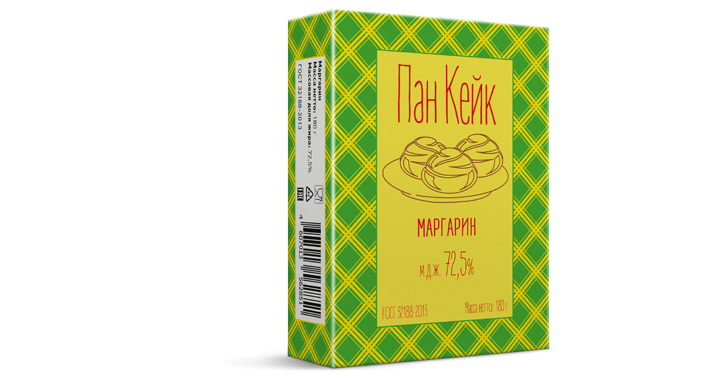 Products in package
MARGARINE "PAN CAKE"
Fat content 72,5% GOST 32188-2013
Margarine "Pan Cake" with a 72.5% fat content has better taste thanks to a more balanced recipe. All the components are so well selected in it, that it's ideal for baking, whipping cream and cooking.
-16±2°С – 180 days
-6±3°С – 120 days
+3±2°С – 45 days
180 g

foil
30 pcs.
50 pcs.