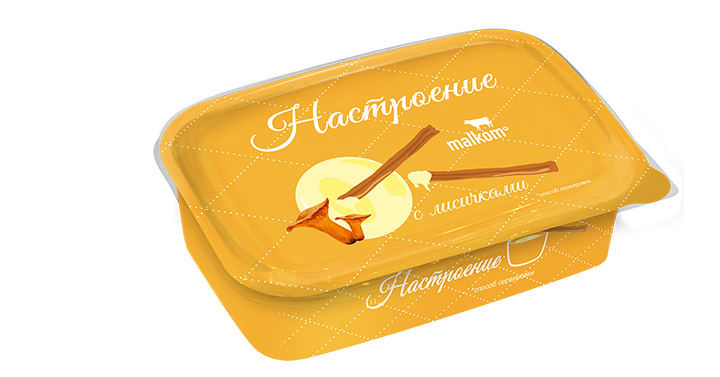 Products in package
PROCESSED CHEESE PRODUCT MUSHROOMS TASTE
"NASTROENIE"
Fat Content 45% in dry matter STO 11766923-014-2019
It has a plastic consistency, it is easily spread on bread. A processed cheese product with the taste of chanterelle mushrooms gives the dish a unique delicate aroma. With it, you can prepare a delicious filling for pancakes, sandwiches or soup.
0+4°С – 6 MONTHS
at a relative humanity not more than 85%
200 г
400 g

Plast. cont.
12 pcs.
400 pcs.