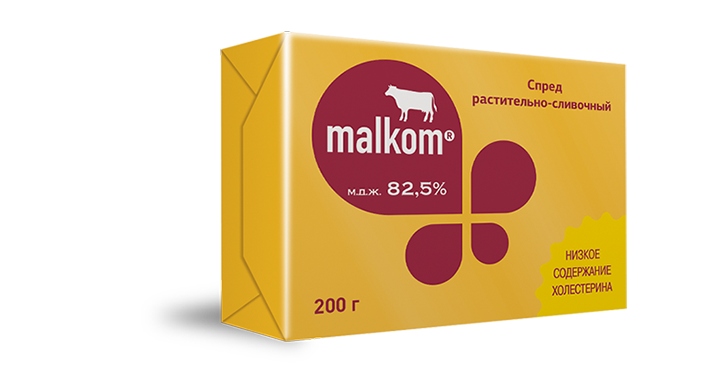 Products in package
VEGETABLE-MILK SPREAD "MALKOM"
Fat content 82,5% GOST 34178-2017
The vegetable-milk spread is a new-generation product that meets the principles of healthy diet. It's produced from dairy and vegetable fats. Containing low cholesterol, it's perfect for dietary nutrition. Suitable for direct consumption, filling dishes, cooking of confectionery and bakery products.
-16±2°С – 180 days
-6±3°С – 70 days
+3±2°С – 35 days
at a relative humidity not more than 90%
200 g

foil
30 pcs.
50 pcs.