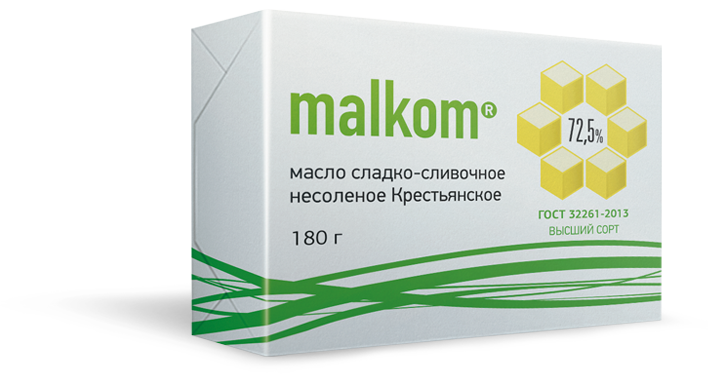 Products in package
BUTTER "MALKOM"
Fat content 72,5% GOST 32261-2013
This natural butter is produced exclusively of the highest-quality natural cream. The "Malkom" butter has a delicate creamy taste and doesn't contain any preservatives, dyes, flavoring additives and GMOs.
-16±2°С – 120 days
-6±3°С – 60 days
+3±2°С – 35 days
at a relative humidity not more than 90%
180 g

foil
30 pcs.
50 pcs.