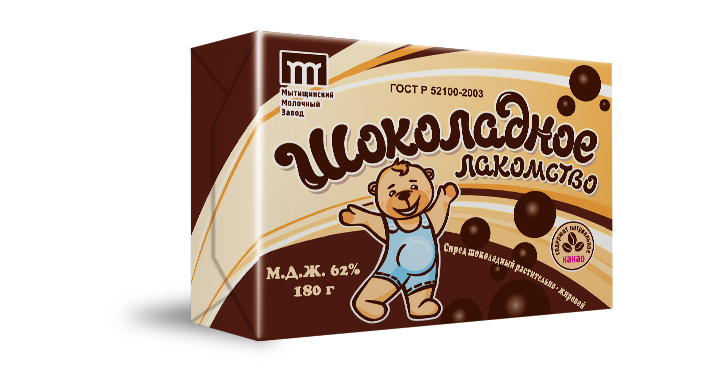 Products in package
VEGETABLE-FAT CHOCOLATE SPREAD "SHOKOLADNOE LAKOMSTVO"
Fat content 62% GOST 34178-2017
Chocolate spread is produced of the high quality vegetable fats with the addition of cocoa powder and milk. Perfect for sandwiches and sweet confectionery creams.
-16±2°С – 120 days
-6±3°С – 70 days
+3±2°С – 35 days
at a relative humidity not more than 90%
180 g

foil
30 pcs.
50 pcs.