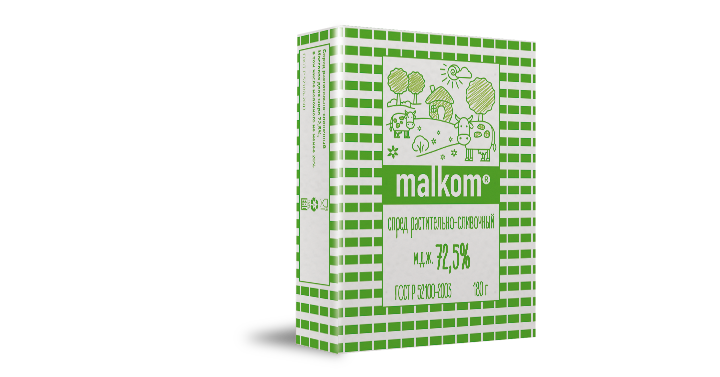 Products in package
VEGETABLE-MILK SPREAD "MALKOM"
Fat content 72,5% GOST 34178-2017
The vegetable-milk spread "Malkom" is a product for daily use, which is recommended as being beneficial for an organism and corresponding to bases of a healthy diet. It mainly consists of vegetable oils. Thus this product is so rich in polyunsaturated acids, which allow to normalize the activity of cardiovascular and digestive systems.
-16±2°С – 180 days
-6±3°С – 70 days
+3±2°С – 35 days
at a relative humidity not more than 90%
180 g

ecolin
30 pcs.
50 pcs.