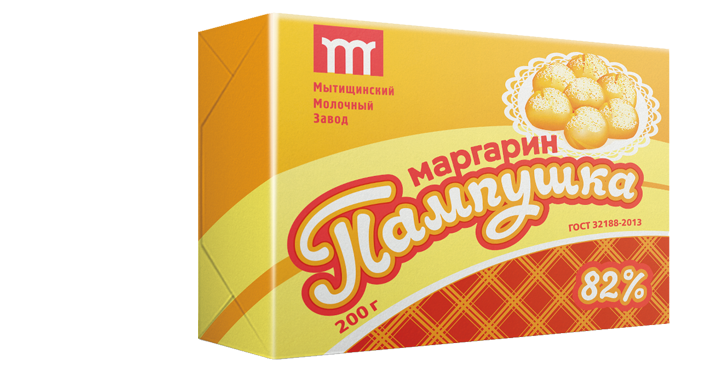 Products in package
MARGARINE "PAMPUSHKA"
Fat content 82% GOST 32188-2013
High-fat margarine. Recommended for culinary, confectionery and bakery products, as well as for whipping cream. A good replacement for the butter in the cream products, soufflé, rolls and cakes.
-16±2°С – 180 days
-6±3°С – 120 days
+3±2°С – 45 days
200 g

foil
30 pcs.
50 pcs.