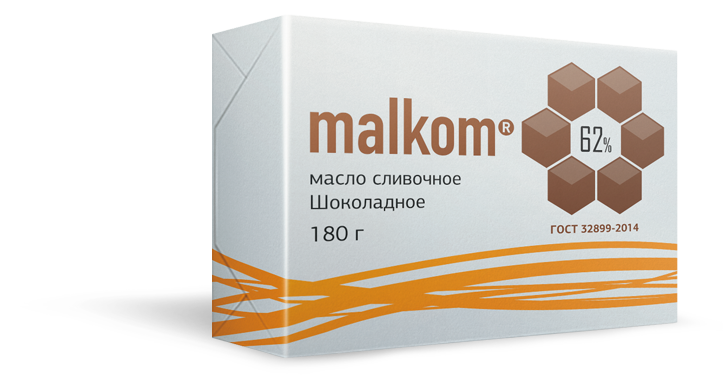 Products in package
CHOCOLATE BUTTER "MALKOM"
Fat content 62% GOST 32899-2014
Only natural cocoa, cow cream and sugar are used in the production of chocolate butter "Malkom". Eating this product will allow you to enjoy the rich chocolate butter taste, familiar from the childhood.
-16±2°С – 60 days
-6±3°С – 40 days
+3±2°С – 35 days
at a relative humidity not more than 90%
180 g

foil
30 pcs.
50 pcs.