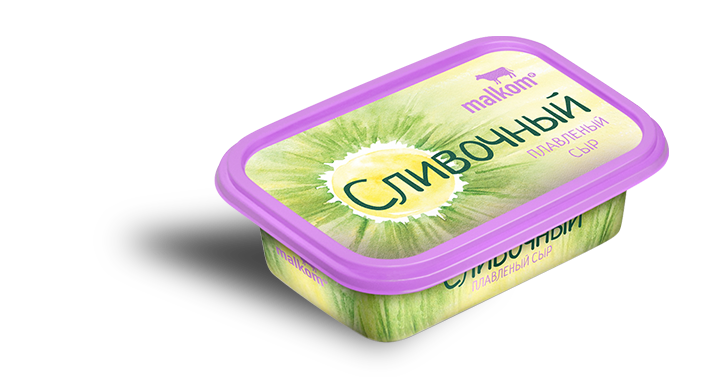 Products in package
PROCESSED CHEESE
"CREAMY"
Fat content 55% in dry matter GOST 31690-2013
The processed cheese "Malkom" has a delicate creamy taste. Due to its gentle and plastic consistency, it is easily spread on bread, which means it is ideal for making sandwiches.
0±4°С – 6 MONTHS
at a relative humidity not more than 85%
200 g

Plast. cont.
12 pcs.