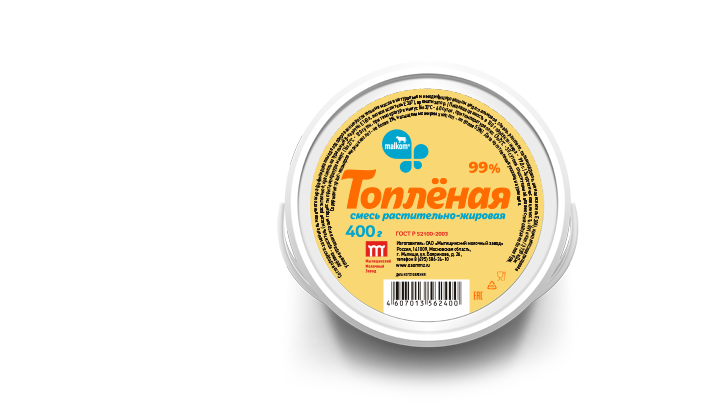 Products in package
MELTED VEGETABLE-FAT MIX "MALKOM"
Fat content 99% GOST 34178-2017
The melted mix is produced of the high quality vegetable fats and oils. Ideal for cooking sauces and gravies, frying and stewing meat and vegetables, cooking creams and muffins. Recommended for use during the lent period.
-16±2°С – 120 days
-6±3°С – 60 days
+3±2°С – 30 days
at a relative humidity not more than 90%
400 g

plastic bucket
18 pcs.